Cooking Demonstrations and Classes
There a few ways this can work.
The first is just to be a participant at your own dinner party.
We will gather in the kitchen and you can just watch or join in as we work throughout the courses, then sit down in the dining room for a chef served Elegant Dinner party.
With an intimate dinner for 2, the couple can watch and learn thought the whole party!
Or for corporate team building exercises we can divide in groups and work with recipes building each of the items in a multi-course tasting menu.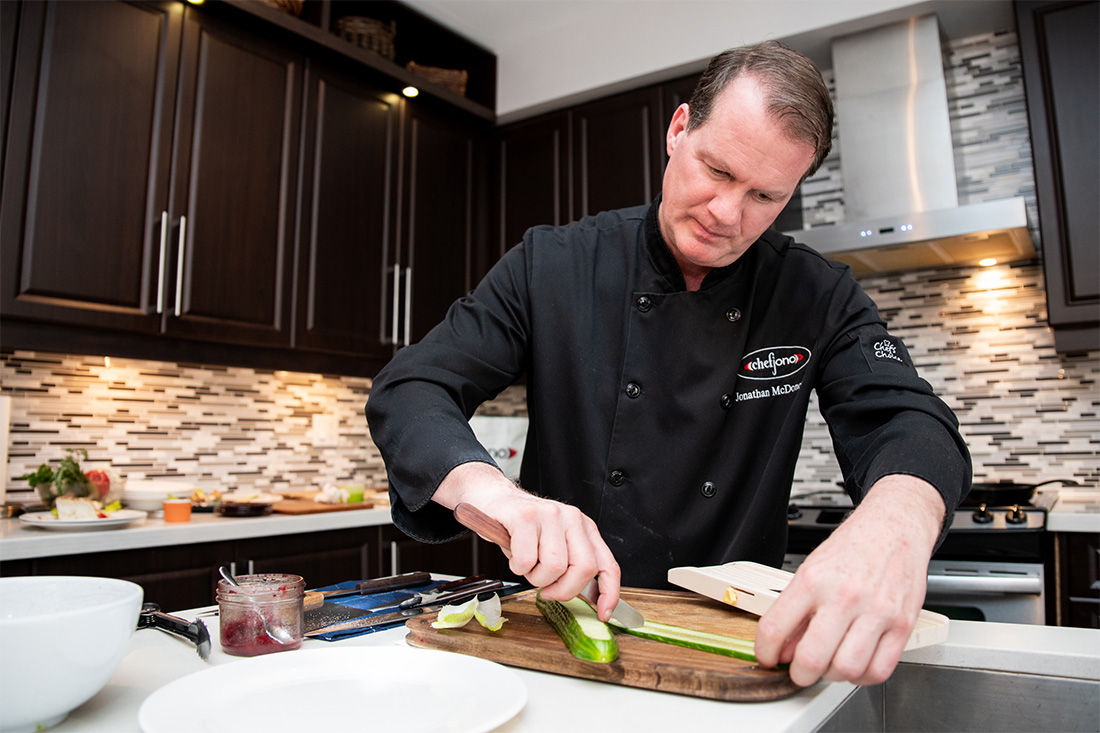 We can also bring some practical tips and learning lessons for that person in your family that would enjoy the fantasy of being chef for a day! Recipes, aprons and knives supplied for groups of 2 to twenty and everyone can take turns being a "sous-chef"!
Some of the topics we can work together on are…
Classics like Thai Salad Rolls, how to perfectly grill Beef, red wine sauce, and even dessert crepes!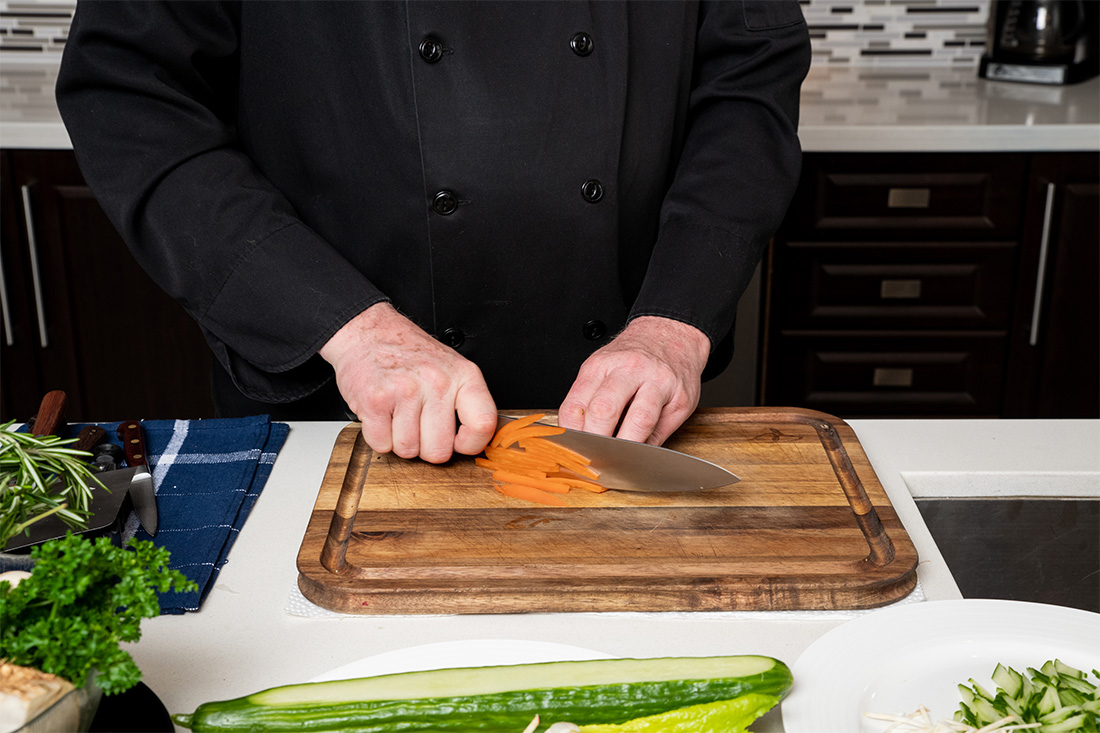 Chef's Trick and Tips.
Starting with how to buy and use a French "Chefs" knife, we will quickly learn the techniques that you see on the Food Network.
Together we can do an Elegant dinner party, starting with Hors d'Oeuvres and appetizers. Then we can learn how to "wrap" a salad using a Mandolin cutter for a paper thin layer of cucumber to garnish our "Wedding Bouquet Salad."