Chef Jon buffets are different in that no matter the menu price, I don't do cheap budget spreads.
Certainly hamburger and BBQ chicken could be a request from a client that I can work with, but they will be top quality sirloin beef patties with Tatsu's Bakery sesame buns, fresh that morning. Likewise the chicken will be fresh free range organic and the potato salad will have yams, fingerling and Peruvian purple potatoes with a red onion and red wine vinegar oregano dressing.
"In other words I refuse to compete with the low rent caterers, but am willing to work with your budget, delivering a colourful variety of comfort foods, but never slumming it with the quality of ingredients."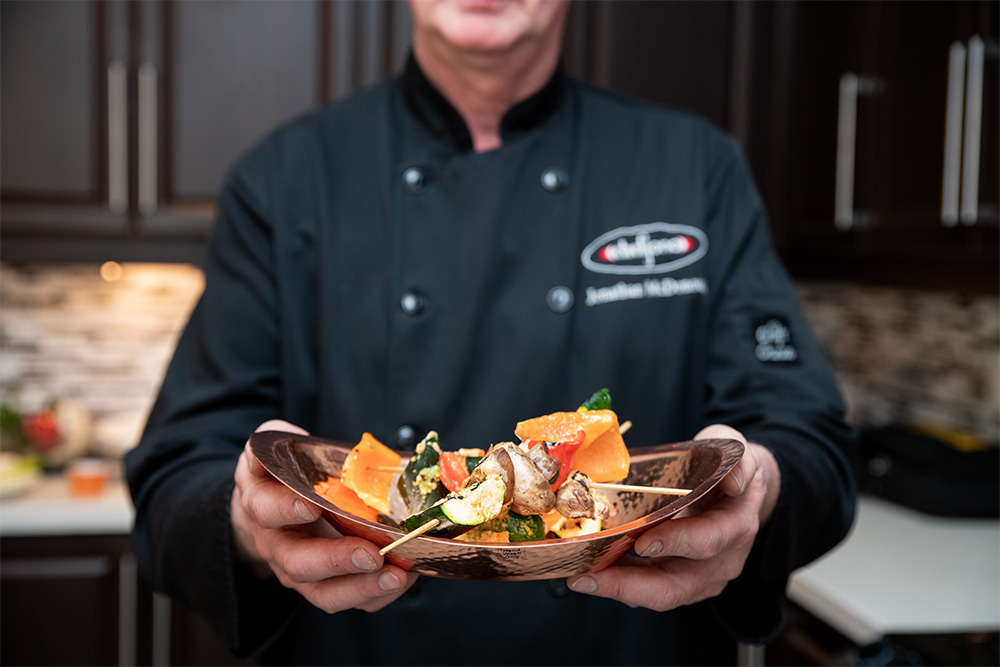 Chef Jon serving ware and buffet décor uses natural materials like bamboo and glass bowls, soft colours and an organic look. No stainless steel chafers if possible, and much of the dishes finished on site and chef served.
Vegetables are often ginger stir fried in a wok on a propane burner tableside, steaks are cooked on a BBQ and salads have Chef Jon signature dressings on the side in glass bottles. No commercial food service ingredients are used, no matter the size of the party.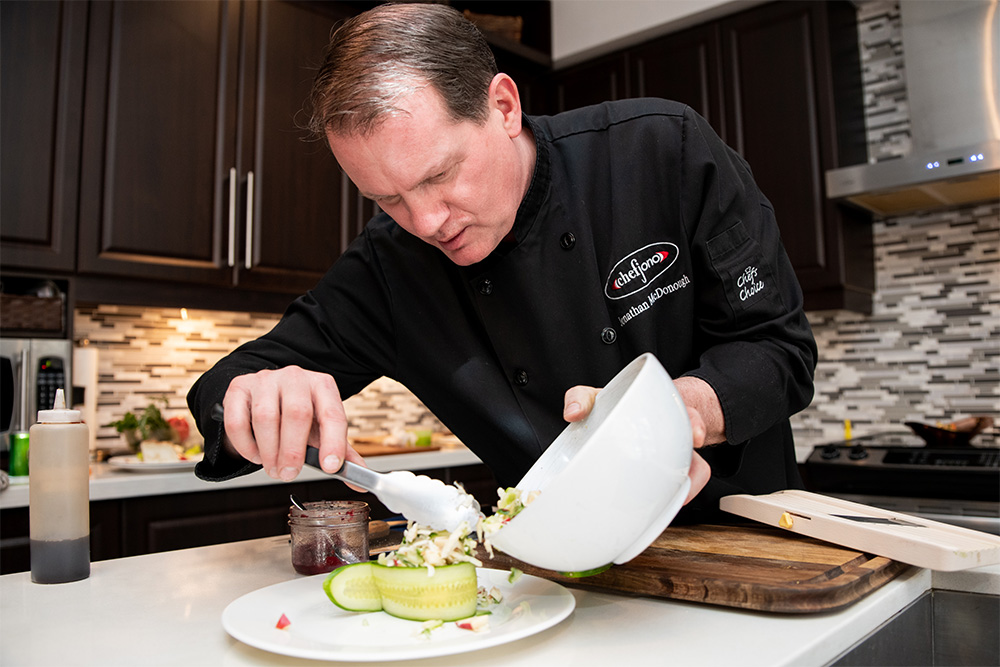 Our Wedding packages can range from intimate plated dinners, to "Action Station" buffets.
We offer full service large event and wedding planning, handling bar, staff, rentals and logistics.
Plated, sit down events at $75 per person
Buffets at $50 per person
Hors d'Oeuvres and appetizer only events $45 per person